Anne Hathaway recalls inappropriate question reporter asked when she was just 16
– #Anne #Hathaway #recalls #inappropriate #question #reporter #asked
Anne Hathaway has recalled an uncomfortable moment that unfolded when she was just a teenager starting off her Hollywood career.
During a Q&A session to promote her new thriller Eileen at Sundance Film Festival this week, the actress revisited the incident in which a journalist asked her an inappropriate question.
In the film, Hathaway plays the titular role of a 24-year-old woman who works in a prison for young men and lives with her father, a former police captain who spews verbal abuse her way daily. The actress said she could relate to her character because of what she went through in her formative years.
READ MORE: Alec Baldwin under fire for 'sexually suggestive' pic of wife and son
"I saw a study of female complication that hit me really, really deep and I felt like [director] Will [Oldroyd] was a filmmaker that could be trusted to tell complicated stories, especially about females," Hathaway said, as per Variety.
"And that meant a great deal to me because I just remembered one of the very first questions I ever got asked when I started acting and had to do press was: 'Are you a good girl or a bad girl?' And my 16-year-old self wanted to respond with this film."
READ MORE: Singer opens up on terrifying plot to kidnap and murder her
At the time, the up-and-coming actress landed the role of Meghan Green in the Fox TV series, Get Real. The show only lasted for one season, but two years later Hathaway got her big break when she was cast as Mia Thermopolis in The Princess Diaries.
That was only the beginning for the star, who went on to win a Best Supporting Actress Oscar in 2013 for her role in Les Misérables.
READ MORE: Aussie actor kicks off feud with Cate Blanchett in shady tweets
Older and wiser, Hathaway now expertly handles personal questions from journalists.
In a 2012 interview with Extrathe actress put a reporter in his place when he spent a large chunk of the interview asking her about her physique and needing to be in the "perfect shape" to play Catwoman in The Dark Knight Rises.
"It wasn't about being in perfect shape. It was about being able to do the stunts and the fighting perfectly," she told him.
READ MORE: The pocket-sized device giving photographers a run for their money
When he was relentless in his questioning regarding her weight loss and eating regimen, Hathaway turned the tables.
"Are you trying to lose weight? What's the deal, man? You look great," she asked, catching the reporter off-guard. "No, no seriously. We have to talk about this. What do you want? Are you trying to fit into a catsuit?"
That's one way to shut it down.
For a daily dose of 9Honey, subscribe to our newsletter here.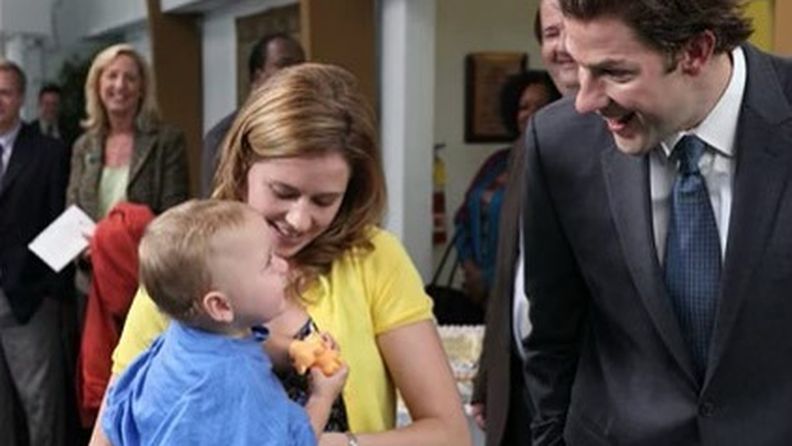 What happened to the baby twins that starred in The Office?
Stay Connected with Kuri007.com – Follow for more updates, you will be notified soon. Thank You For Visiting