Aussie actress Isla Fisher mourns the loss of her beloved dad
– #Aussie #actress #Isla #Fisher #mourns #loss #beloved #dad
Isla Fisher has sadly announced the death of her much-loved father.
In a heartbreaking Instagram post, the Aussie actress revealed her dad, Brian, had passed away aged 85.
"How do you live without someone that you can't live without?" her post began. "How lucky am I to have had you as my dad. You were hilarious, positive and my best friend."
READ MORE: Priscilla Presley delivers touching eulogy at Lisa Marie Presley's public memorial
"No matter what was going in my life on you always asked me if I was having fun. I know this pain is going to get worse as the days between when I last saw you increase and that is very scary. I love you so much. Thank you for being the greatest father. #poppafish."
To accompany her tribute post, the 46-year-old shared a photo of her, as well as one of them together.
READ MORE: Former reality TV stars announced as new hosts of KIIS FM's PickUp
The actress' famous friends were among the many to express their condolences on Instagram.
"Oy Islush… I'm so so sorry. I'm sure you've made him proud. Sending a big hug ♥️," wrote Gal Gadotwhile supermodel Helena Christensen said: "Sweetest friend, I am so so sorry for your loss of your wonderful dad. He sounds like he was the best dad and I know how this must hurt 💔 sending so much love ❤️."
READ MORE: Brooke Shields reveals she was sexually assaulted in her twenties in new documentary
Reese Witherspoon also shared some loving words, commenting: "Oh friend. I'm so so sorry. I know how much you left your daddy. Sending you all my angels.🕊️." Fellow Aussie actress Naomi Watts called the news "heartbreaking".
"I know how close you were. Sending big love. ❤️❤️❤️," she wrote.
In 2021, on Brian's 83rd birthday, Isla showered him with love on social media.
"Poppa fiiissshhhh. Happy 83rd Birthday!" she affectionately wrote of her nickname for him as she shared a happy snap. "I love you so much dad. You are the funniest, coolest and saltiest seadog of them all 🐟."
Isla was born in Oman in the Middle East but sh relocated to Perth with her family when she was six years old. Many years later, she would score her breakout role in the Aussie soap Home and Away before making the move to Hollywood to further her acting career.
She has since starred in many hits such as Confessions of a Shopaholic, Wedding Crashers and Now You See Me.
She went on to marry comedian Sacha Baron Cohen in 2010 and they share three children together: Olive, 15, Elula, 11, and Montgomery, two.
In 2021, the family left LA to move back to Australia.
For a daily dose of 9Honey, subscribe to our newsletter here.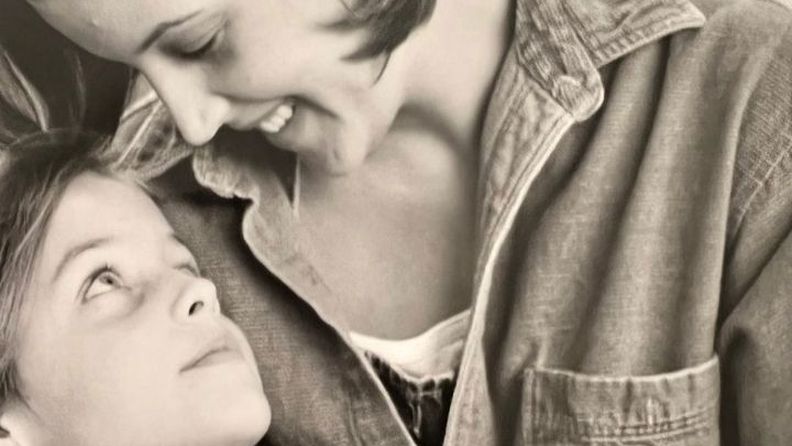 Lisa Marie Presley's daughter Riley breaks her silence
Stay Connected with Kuri007.com – Follow for more updates, you will be notified soon. Thank You For Visiting