Comedian Michael Lehrer 'died with dignity on his own terms' aged 44 following battle with ALS
– #Comedian #Michael #Lehrer #died #dignity #terms #aged #battle #ALS
Comedian Michael Lehrer has died following a long battle with ALS. He was 44.
The Chicago Sun-Times reports the famed improv comedian died in Portland, Oregon, on Tuesday, with the assistance of a doctor, six years after he was diagnosed with the debilitating neurological disease amyotrophic lateral sclerosis.
Under Death with Dignity Act established in 1997, patients with terminal illnesses are permitted to end their lives with medication under the supervision of their medical team.
READ MORE: Rumours Shakira discovered alleged cheating through a jam jar
Lehrer's partner and caregiver Colette Montague, told the newspaper the terminally ill star struggled with the decision to end his life this way, but ultimately it was the way he wanted to go.
"Michael died with dignity on his own terms," Montague said, adding it "was the hardest decision he ever made".
READ MORE: British actor identified as missing hiker
A post on Lehrer's official Instagram page also confirmed death.
"The final act – watch for the sequel. Godspeed you wild and crazy man. We love you always, and are grateful for all you've given to the world 🚀," the post read.
Good friend and actor Seth Weitberg had recently visited Lehrer in Portland and told The Sun-Times: "His spirits were good. He was, I think, really at peace with his decision."
Weitberg also posted a tribute to his friend on Instagram.
READ MORE: Samuel Johnson's 'petty' Molly Meldrum confession
"Michael Lehrer is a 100-mile fastball of comedy. An unrelenting, unapologetic freight train of savage burns and wild takes. An endless well of characters. A Chicago icon," he wrote alongside some throwback photos.
"I cherish that we came up together in Chicago, got to do bits all around the country, and once got stranded at a gas station in Canada. Being your friend is a joy, getting to work with you is an honor. Rest easy, @michael_lehrer_als. I love you now and always."
Another good friend, podcaster Joe Rogan, also shared his condolences on Instagram.
"The courage this man had to do stand-up while battling a debilitating disease was insanely impressive and though he struggled to get words out the man would KILL onstage," Rogan wrote. "He was a real legend, and I'm going to miss him very much."
Lehrer will be remembered for his involvement with Chicago-based comedy club Second City. He helped create original sketches and represented the troupe at gigs Las Vegas.
Lehrer – who was selected as a New Face of Comedy at the Just for Laughs Festival in 2014 – continued performing even after his 2017 diagnosis.
Despite being confined to a wheelchair in his later years, the star still cracked jokes about living life with a neurodegenerative disease.
"I have ALS," he said at one gig. "One question: Where the f–k did all that ice bucket money go?"
For a daily dose of 9Honey, subscribe to our newsletter here.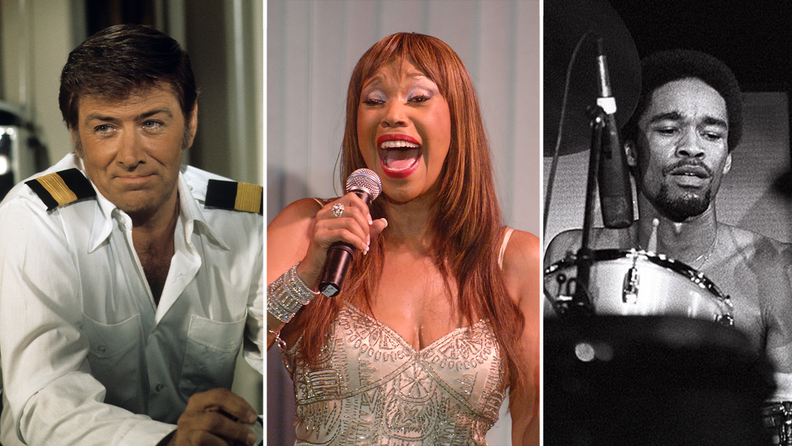 Remembering the stars we've lost in 2023
Stay Connected with Kuri007.com – Follow for more updates, you will be notified soon. Thank You For Visiting