Gabrielle Union opens up about feeling 'entitled to infidelity' in prior marriage
– #Gabrielle #Union #opens #feeling #entitled #infidelity #prior #marriage
Actress Gabrielle Union is sharing more about her first marriage that she describes as "dysfunctional from day one."
During a recent conversation on the podcast Armchair Expert with Dax Shepard, the actress and author spoke about being married to former professional football player Chris Howard, whom she divorced in 2006 after five years of marriage.
Shepard mentioned feeling guilty about his own past infidelities and Union allowed that she was not "getting wife of the year awards" when it came to her marriage to the ex-Jacksonville Jaguars player.
READ MORE: Good Morning America host's wife breaks silence
"In my first marriage, neither one of us felt like the marriage should get in the way of our dating," the 50-year-old Bring It On star said.
"A part of it was like keeping up with his activities, like, 'Oh, that's what you're doing? You're going to feel this one.' And I just felt entitled to it as well."
READ MORE: Toni Collete hints at 'hurt' following split from husband
The Inspection star said she "was paying all the bills. I was working my a– off and I felt like that's what comes, the spoils of riches."
Union has been married to another former professional athlete, NBA star Dwyane Wade, since 2014.
She said she wishes she felt more guilt about her behaviour during her first marriage.
"It was such a stupid relationship that should have never got out of the dating phase," she said of her marriage to Howard.
CNN has reached out to Howard for comment.
For a daily dose of 9Honey, subscribe to our newsletter here.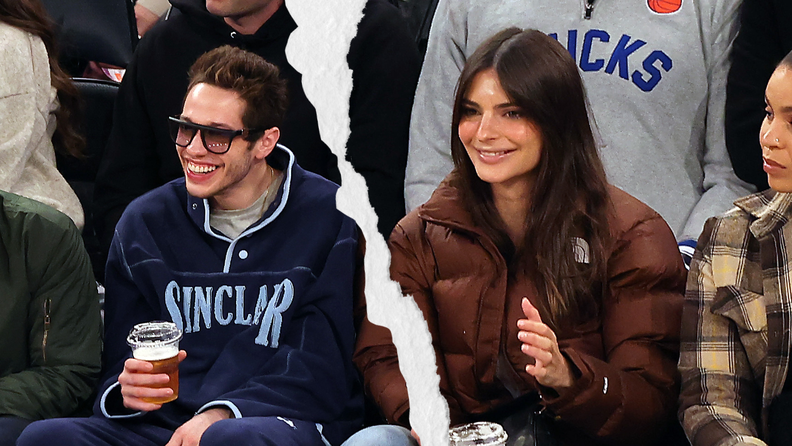 Pete Davidson and Em Ratajkowski's split confirmed
Stay Connected with Kuri007.com – Follow for more updates, you will be notified soon. Thank You For Visiting